IT modernization is a journey, not just a destination, that keeps you ahead of your biggest challenges and on the path to true business gains.
Welcome to Motion Consulting Group
Motion Consulting Group is a premier IT consulting firm with over 20 years of client success. We help businesses accelerate their growth with cutting-edge digital solutions and revolutionized organizational practices. MCG practitioners build long and trusted partnerships leveraging deep industry track records and a holistic, pragmatic approach to IT modernization.
Enterprise Agility: Outpace the competition through true digital transformation, lean portfolio management, and high cultural adoption of Agile principles.
Product Optimization: Build optimal team focus with a project-to-product strategy of holistic discovery processes, innovative tool sets, and a product-centric organizational alignment.
DevOps & Cloud: Strengthen systems security and application efficiency with a Cloud strategy tooled for rapid releases and automation via a comprehensive DevSecOps approach.
Successful Consulting Engagements
Satisfied Fortune 500 Customers
Client Net Promoter Score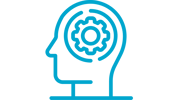 Adaptive
Continually working to understand all of your unique and changing needs in order to elevate and leverage the best parts of your business.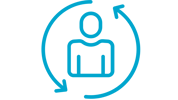 Holistic
Blending both qualitative and quantitative strategies for faster and smarter results that last.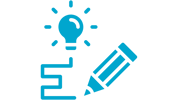 Insightful
Proven, pragmatic consulting leaders with valuable real-world experience in a variety of industry verticals and technologies.
Motion Consulting Group was a key enabler to moving our newly formed Digital Products team from an IT mindset to a Product mindset with a focus on building the right products at the right time. They accelerated our speed to market by training and coaching our teams into new ways of working.
GEOFF H. | VP Digital Products, Atlanta
Begin Your Transformation
If your organization is looking to modernize your operations or security practices, please share your information below.