Job matches are everywhere. But, you want real career options and advice; the kind that can only come from proven recruiting experts in your specific background.
Give us your wish list and we'll share every relevant and valuable option for contract or permanent tech roles either local or remote from our vast network of employers ranging from emerging start ups to some of the biggest brands in the world. With our dedicated tech recruitment experts advising you each step of the way, you'll feel inspired and empowered to find that perfect job.
We believe each tech discipline is an industry in and of itself and worthy of full dedication. Motion's hyper-specialized and localized tech recruiters focus on only one category to build deep marketplace knowledge and highly relevant, extensive, and actionable networks for your benefit.
Explore Your Possibilities
A successful job search requires plentiful and flexible access to opportunities across multiple locations, different technologies, and both contract or direct-hire (permanent) roles. Choose from thousands of jobs across North America.
There has been an increase in fraudulent behavior targeting the staffing industry, and it's been brought to our attention that there are those impersonating Motion employees that have absolutely no affiliation with us. We will never request payment during the course of your job search, and you can protect yourself from scammers with a few simple tips. Read more on our Fraud Alert page.
Three decades of relationship building in the tech industry results in some well-honored beliefs about what candidates really need and want from an IT recruiting partner.
… that in order to impress a new candidate, we must not only be fluent in the language and complexities of their tech skill set, but also offer our relevant market knowledge of open job leads, current hiring trends, and industry connections.
Vice President, Field Talent Services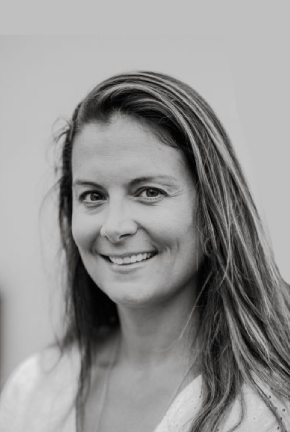 …that a job change is one of the most important decisions a person will make. Candidates want someone candid enough to tell them what they need to hear, and who engages with honest, timely feedback that will help them make the best decision possible for them as an individual.
Kelli Jensen
10 years at Motion
VP Enterprise Talent Services
… that at the final stages, candidates want the peace of mind of having explored other opportunities. They want a partner who makes it their goal and promise to provide other options so they receive multiple offers to include, of course, the very best offer.
Highly professional and engaged. They took the time to learn about me and my career aspirations, and they followed up to ensure that the opportunities they were presenting were appropriate. This crew was WAY ahead of the pack in getting me interesting interviews and ultimately landing a fantastic role. If I could give six stars I would.
JASON | Software Developer, Boston
The Motion Contractor Experience
With an extensive portfolio of attractive and high-profile tech employers, we help today's tech talent find their dream contract job opportunity and fast. Tech contractors placed by Motion go on to become a valued part of our company with access to highly competitive health, dental, 401(k), and transportation benefits.
A single placement is never the final goal however. We want to be an Agency partner for life and can easily support any desired future career path to include shifts into new technology, functional roles, and locations or even consideration of full-time, permanent opportunities.
With one of the highest reassignment and reoccurring placement rates in the industry, Motion looks forward to growing with the tech community for years to come.