Digital Transformation | Lean Portfolio Management | Scaled Agility | Training & Coaching | Change Management/Leadership | Culture Building
Enterprise Agility Solutions
Companies today face a rapidly evolving landscape of challenges that demand business agility. Agile programs are a tangible productivity tool, not an edict, for MCG consultants who build bespoke solutions that preserve existent strengths while identifying unique new areas to increase efficiency.


Enterprise Agility Services
Change Management/ Leadership
Lean Portfolio Management
Enterprise Agility Challenges We Solve
MCG consultants are experts at solutioning for the most common business challenges involving:
Speed: Elimination of delays and process waste (technical and human inefficiency).
Scalability: Assurance of sustainability and growth of programs.
Trust: Transparent and accurate communication to internal and external business partners.
Quality: Achievement of goal standards and outcomes.
Cost Efficiency: Cleansing of processes and hidden wasted spend.
Partner with MCG for Real Results
Enterprise Agility Solutions will improve satisfaction scores, delivery speeds, automations, cost savings, and more to guarantee exceptional outcomes that include:


Increase in Employee Satisfaction
Increase in Revenue per Employee
Moving to Agility has allowed empowerment, creativity and accountability at all levels inside the IT group. A measurable increase in production and quality was noticed after just a couple of months
Greg Davis | VP, Dallas
Begin Your Transformation
Margaret Korpak has been empowering companies to achieve desired alignment with business goals for over 20 years. She is a versatile and passionate Agile Consultant known for her creativity. With a diverse background spanning multiple industries, Margaret leads clients to set the right goals and exceed them, often in surprising ways, while successfully navigating the complexity of a company's technical, organizational, and cultural challenges.
​
Margaret Korpak
-
Managing Director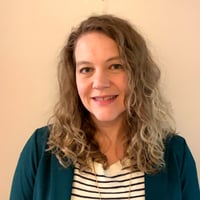 Learn About MCG's Other Solutions: