Project-to-Product Strategy | Lean Product Delivery | Product Discovery Processes & Tool Sets | Product Organization Alignment | Prototyping Practices
Product Optimization Solutions
Software companies today that want to lead in their industry must be willing to take bold steps with their product strategy. MCG consultants pave this path for continuous innovation with transformative and disciplinary plans inspired by product ideation and governed by marketplace alignment.


Product Optimization Services
Project-to-Product Strategy
Product Discovery Processes & Toolsets
Product Organization Alignment
Product Optimization Challenges We Solve
MCG consultants are experts at solutioning for the most common business challenges involving:
Product Adoption: The right products for the target audience.
Speed: Prioritization of challenges and rapid response to customer feedback.
Scalability: Assurance of forward-facing product growth.
Organizational Alignment: Customer-centric planning.
Partner with MCG for Real Results
Product Optimization Solutions will improve your activation rates, feature usage, customer retention, monetization, and more to guarantee exceptional outcomes that include:


Higher Annual Product Sales Growth Rate
Increased Revenue per Employee
Reduction in Customer Onboarding Time
Increase in Employee Satisfaction on Development Teams
Motion Consulting Group was a key enabler to moving our newly formed Digital Products team from an IT mindset to a product mindset with a focus on building the right products at the right time. They accelerated our speed to market by training and coaching our teams into new ways of working.
Geoff H. | VP, Atlanta
Begin Your Transformation
Tony Shawver has been helping organizations transform for over 15 years in the areas of Agile Delivery, Product Development, and Organizational Transformations. His pragmatic and holistic approach keeps companies aligned and growing throughout the journey. Tony is adept at bridging the gap between technical and non-technical stakeholders, facilitating workshops and fostering a culture of transparency always with an eye on driving business outcomes, championing innovation, and ensuring lasting change.
​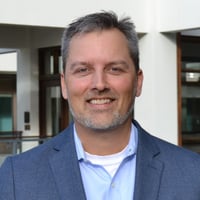 Learn About MCG's Other Solutions: