Cyber Security Salary for 2023
Cyber Security Salary Analysis

Motion Recruitment's 2023 Tech Salary Guide is here to help those in the Cyber Security industry better understand the tech job market, and with compensation data for over 140 job titles technologists can learn how much people with similar skills are being paid in the US and Canada.
Free to download, fill out the form the get your copy today.
Cyber Security Salary and Tech Market Insights for 2023
As the Tech Talent Shortage Continues,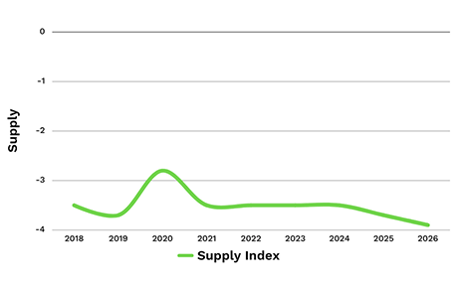 Businesses are constantly looking for top Cyber Security talent, and with demand so high, the tech talent shortage will continue in 2023. These ever-changing difficulties have led to a lack of workers with the necessary skills companies need.
Cyber Security Salaries Continue to Rise.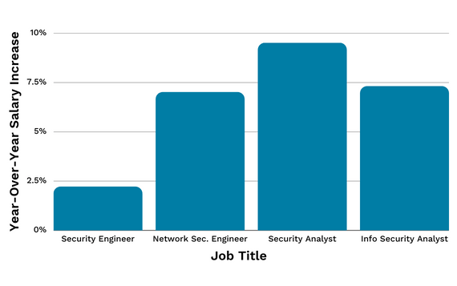 Despite the continued economic uncertainty, Cyber Security salaries continue to rise throughout North America. This, in addition to the low unemployment rates of Cyber Security workers, shows that the industry will further grow in the future.
Cyber Security Market Research
Cyber Security Salary FAQs
What is the average Cyber Security Salary in 2023?
The average Cyber Security salary in 2023 for mid-level workers is $125,108 and for senior-level workers is $148,699.
How much did Cyber Security Salaries increase in 2023?
Cyber Security salaries increased on average by 4% year-over-year, which was below the IT industry average in 2023.
Cyber Security Trends and Expert Advice
"With the security market unemployment rate at 0%, companies have to go above and beyond to stand out. Since security remote work was common prior to the pandemic, companies need additional incentives to attract top talent like a great culture, compelling work/life balance and most of all, salaries that are more than competitive in 2023."

Mark Reilly
-
VP of Cyber Security, Motion Recruitment

VARIANCES
Local IT Salaries
Download our city specific IT Salary Guides below.