DotNet Developer Salary for 2024
DotNet Developer Salary Analysis

Get a better grasp of the DotNet Developer job market with Motion Recruitment's 2024 Tech Salary Guide. If you're looking to hire top DotNet Developers or looking for your next role, this year's Tech Salary Guide can help with expert insights and trends along with salary info for over 120 roles across tech.
Get your copy of Motion's Tech Salary Guide today.
DotNet Developer Salary and Tech Market Insights for 2024
Tech Talent Continues to Be in High Demand,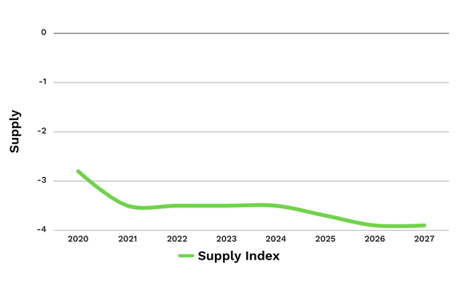 Even with layoffs at the start of the year, businesses in the United States are still constantly looking for top DotNet developers. Over the past five years, DotNet developers have seen a 30 percent growth in the job market, and these trends look to continue in 2024 and beyond. This increasing need has led to a lack of workers with the necessary DotNet skills companies need.
DotNet Developer Begin to Stagnate.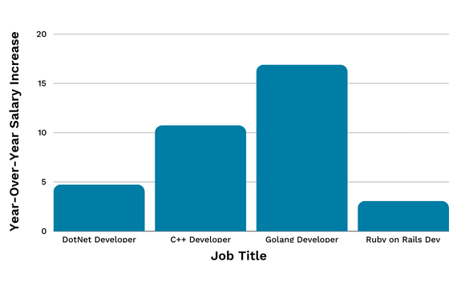 With the continued economic uncertainty, DotNet Developer salary growth slowed throughout North America. Gaining a 4.75% year-over-year salary increase, DotNet developers saw a higher bump versus the national tech worker average of 2%, but that figure is lower than in years past. However, the low unemployment rate of DotNet workers shows that the industry should further grow in the future.
DotNet Developer Market Research
DotNet Developer Salary FAQs
What is the average DotNet Salary in 2024?
The average DotNet Developer salary in 2024 for mid-level workers is $108,435 and for senior-level workers is $131,745. However, in cities and regions like San Fransico, Silicon Valley and Seattle, DotNet Developers can have an over 20% higher variance compared to the national average, while places like Charlotte are seeing compensation at rates 15% lower than the average US tech worker's salary.
How much did DotNet Salaries increase in 2023?
DotNet Developer salaries increased on average by 4.74% year-over-year, which was above the IT industry average of 2% in 2023. With companies becoming more frugal with their spending, salary gains are no longer at the double-digit increases of 2021 and 2022. However, with the ongoing tech talent shortage in the United States, the salary outlook for DotNet developers as well as the tech industry as a whole appears to be on the upswing for 2024 and beyond.
DotNet Developer Trends and Expert Advice
"With the continuing evolution of the DotNet market, hiring managers need to adapt their approach to acquiring top talent. Eliminating take-home code tests to speed up the interview process while offering a great work/life balance are ways to attract and hire DotNet workers."

Matt Najera
-
VP of Enterprise Client Solutions, Motion Recruitment

VARIANCES
Tech-Specific Salaries
Download our tech-specific IT Salary Guides below.