Data Scientist Salary for 2024
Data Scientist Salary Analysis

Whether you're looking for a career as a Data Scientist or are a hiring manager looking for data talent, with Motion's 2024 Tech Salary Guide you can better understand the market and what data scientists should be paid.
Overall, the salary for a data professional is increasing about 3.5% year-over-year. To get the full picture of the Data Science market, download Motion's 2024 Tech Salary Guide today.
Data Scientist Salary and Tech Market Insights for 2024
Data Talent Continues to Be in High Demand,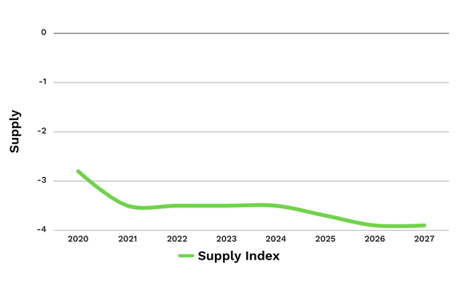 Despite layoffs at the start of the year, businesses in the United States are still seeking top data science talent. In the next 8 years, the Bureau of Labor Statistics estimates a 35% increase in data jobs, but only a fraction of that is mirrored in the estimated talent pool to increase supply. This increasing need highlights the lack of workers with the necessary data science skills companies need.
Data Scientists' Salary Growth Slows.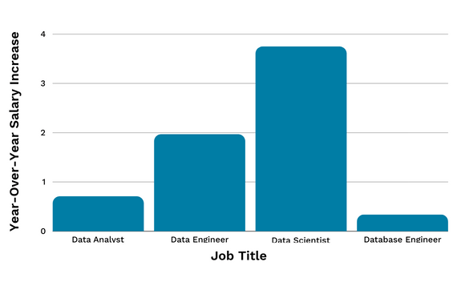 With the continued economic uncertainty, Data Scientist salary increases are more modest throughout North America this year - more than the 2% national average, but still under 4% increase going into 2024. However, the low unemployment rate of Data Scientists shows that the industry should further grow in the future - especially with 18,000 open data jobs to fill at any given moment.
Data Scientist Market Research
Data Scientist Salary FAQs
What is the average Data Scientist Salary in 2024?
The average Data Scientist salary in 2024 for mid-level workers is $148,113 and for senior-level workers is $163,714. Some regions like San Francisco, Silicon Valley and Seattle are paying data professionals more than 28% more than other cities - a data scientist can make $232,000 or more.
How much are Data Scientist Salaries changing in 2024?
Data Scientist salaries increased on average by 3.75% year-over-year, which is above the IT industry average in 2024. Some roles within the data sector have seen flat salary growth year to year, but most data roles continue to be in high demand - a mid-level data scientist makes up to 7.1% more now, similar to data engineering roles that have crept up by up to 6.9%.
What are the highest paying jobs in Data Science?
Data Scientists and other data-related roles require skills in programming in Python and SQL, vast data management and visualization abilities, and other in demand specialized skills. A Data Architect can exceed up to $224,000 or more, depending on experience and skills, while a Data Engineer on average sees up to $174,000 - and it's possible for a data scientist to make $181,000 nationally.
Is Data Science in high demand as a tech job skill set?
Data science demand is projected to increase by at least 36% by 2031, according to the U.S. Bureau of Labor Statistics. In 2024, one of the most sought after roles is that of an AI-related Data Scientist - it's been the most-advertised role on Indeed on the second most frequently posted on ZipRecruiter throughout 2023.
Data Scientist Trends and Expert Advice
"With newer industries like autonomous tech raising already high demand for data talent, companies need to offer above-market pay rates or a great work/life balance. Hiring managers may have to prioritize "needs" vs. "wants" and be flexible when it comes to hiring the specialized talent they need to complete projects on time."

Matt Najera
-
VP of Enterprise Client Solutions, Motion Recruitment

VARIANCES
Tech-Specific Salaries
Download our tech-specific IT Salary Guides below.