Front End Developer Salary for 2024
Front End Developer Salary Analysis

Front End Developers and hiring managers across North America, download your copy of Motion Recruitment's 2024 Tech Salary Guide today.
With salary data on over 120 job titles along with insights from a team of tech industry specialists, Motion's 2024 Tech Salary Guide is your go-to resource to assist you in your Front End Developer job search or to reach your hiring goals.
Front End Salary and Tech Market Insights for 2024
Tech Talent Continues to be in High Demand,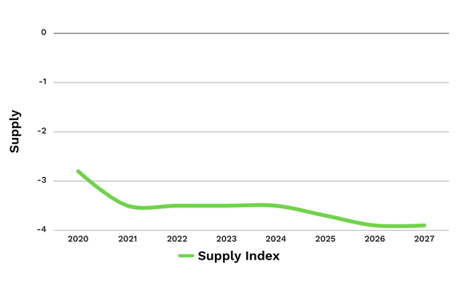 Even with layoffs at the start of the year, businesses in the United States are still constantly looking for top Front End Developer talent. The U.S Bureau of Labor is projecting a 23% growth rate of front end workers by 2031.
This increasing need has led to a lack of workers with the necessary Front End Developer skills companies need.
Front End Developer Salaries Begin to Stagnate.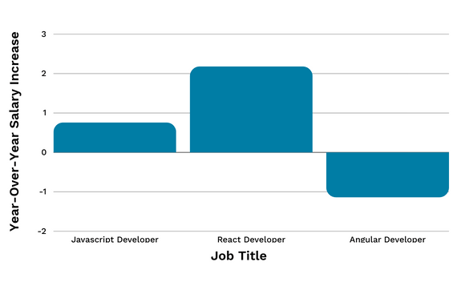 With the continued economic uncertainty, Front End Developer salary growth slowed throughout North America. That being said, Front End workers did see a year-over-year salary bump three times higher than the average tech worker, seeing a 6% pay raise versus the tech industry standard of 2%. The low unemployment rate of Front End workers shows that the industry should further grow in the future.
Front End Market Research
What is the average Front End Salary in 2024?
The average Front End worker's salary in 2024 for mid-level workers is $127,929 and for senior-level workers is $142,651. These front end salary figures can vary wildly depending on if a role is fully remote or from city to city. For example, those front end workers living in areas like San Fransico or Seattle can see as much as a 30% higher salary versus the national average, while cities like Charlotte and Dallas can be below the US average salary.
How much did Front End Salaries increase in 2023?
Front End salaries increased on average by 6% year-over-year, which is above the IT industry average of 2% in 2024. While above the national average, this year's salary increase doesn't reach the heights of the past few years. Reasons for this vary, but a major component is businesses being more cautious in spending and investments compared to 2021 and 2022. While there is still a tech talent shortage for qualified front end workers along with the rest of IT, companies are no longer offering double-digit salary bumps to lure workers away or keep employees happy.
Front End Trends and Expert Advice
"The demand for the top Front End talent is still there in 2024. Candidates looking to get ahead should always be on the lookout for upskilling opportunities, while companies searching front end workers need to find ways to stand out from the competition if they want to hire top talent."
Ian Tushman
-
Executive Team Partner, Motion Recruitment

VARIANCES
Tech-Specific Salaries
Download our tech-specific IT Salary Guides below.