Machine Learning Engineer Salary for 2024
Machine Learning Salary Analysis

What is a Machine Learning Engineer salary in 2024? Motion Recruitment's 2024 Tech Salary Guide is available to those hiring or seeking a role in the Machine Learning industry.
This year's guide has salary data points for Machine Learning Engineer roles along with over 100 other job titles inside the IT industry, plus insights from experts inside the tech industry. Download your free copy today.
Machine Learning Salary and Tech Market Insights for 2024
As Tech Talent Continues to Be in High Demand,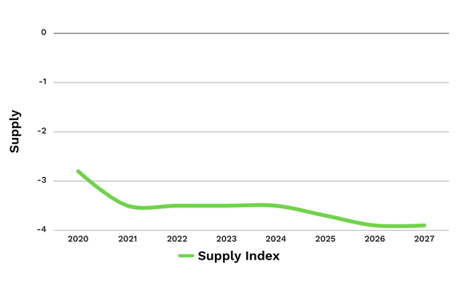 Even with layoffs at the start of the year, businesses in the United States are still constantly looking for top Machine Learning Engineer talent, with demand for Machine Learning specialists growing by 40% by 2027.
This increasing need has led to a lack of workers with the necessary Machine learning skills companies need.
Machine Learning Salaries Begin to Stagnate.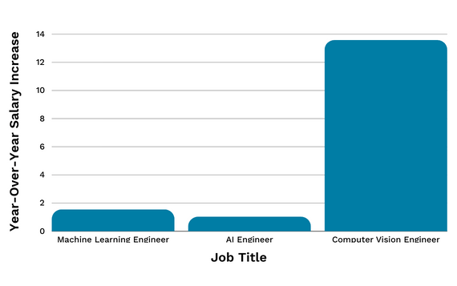 With the continued economic uncertainty, Machine Learning Engineering salary growth slowed throughout North America, only increasing by approximately 1.5% year over year, slightly below the overall tech rate of 2%. However, the low unemployment rate of Machine Learning workers shows that the industry should further grow in the future, especially with some of the biggest companies in North America looking to hire top Machine Learning talent.
Machine Learning Market Research
Machine Learning Engineer Salary FAQs
What is the average salary for a Machine Learning Engineer in 2024?
The average Machine Learning Engineer salary in 2024 for mid-level workers is $146,762 and for senior-level workers is $177,177. These figures can vary on a city by city basis, with places like San Francisco, Silicon Valley and Seattle paying Machine Learning Engineers at a significantly higher rate than other regions - up to 31% more.
So how much can a Machine Learning Engineer make at the top of their game for companies paying the rates of top tech hubs like those? Machine Learning Engineers in Seattle are making $256,928 for the senior level of talent.
How much did a Machine Learning Engineer's Salary increase in 2023?
Machine Learning Engineer has seen a salary increase on average by 1.55% year-over-year, which is slightly below the IT industry average of 2% in 2024. Much of this was driven by an adjustment from the hyperactive market of 2021 to 2022 as large demand and a tech talent shortage drove salaries to record highs for experienced talent. For experienced workers, the salary floor for machine learning engineers did raise higher than the rest of the tech world, with the minimum senior level salary jumping 6% year over year.
Machine Learning Trends and Expert Advice
"Machine Learning continues to be the talk of the IT industry, and we've only scratched the surface of what this technology can do. Competition for top candidates with machine learning skills remains strong, so businesses must try to stand out with their offers."

Sally Leung
-
Executive Team Partner, Motion Recruitment

VARIANCES
Tech-Specific IT Salaries
Download our tech-specific IT Salary Guides below.