Software Engineer Salary for 2024
Software Engineer Salary Analysis

For those hiring or looking for a career in software engineering, Motion Recruitment's 2024 Tech Salary Guide is here to help you fully understand the software engineer job market in the United States.
With salary info for 120 job titles and insights about the tech industry not found anywhere else, learn what you need to know about software engineers in today's market before you continue your search.
Software Engineer Salary and Tech Market Insights for 2024
Tech Talent Continues to Be in High Demand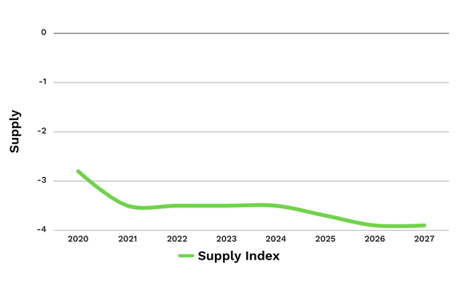 Even with layoffs at the start of the year, businesses in the United States are still constantly looking for top software engineers. According to research from the Bureau of Labor Statistics, the software field will see an employment increase of 25% by 2032, outpacing the national average. This increasing need has led to a lack of workers with the necessary software engineering skills companies need.
Software Salaries Begin to Stagnate.
With the continued economic uncertainty, Software Engineer salary growth slowed throughout North America, only rising by .1% year-over-year, far lower than the national average of all tech workers at 2%..
However, the low unemployment rate of Software engineer workers shows that the industry should further grow in the future.
Software Engineer Market Research
Software Engineer Salary FAQs
What is the average Software Engineer Salary in 2024?
The average software worker's salary in 2024 for mid-level workers is $125,440 and for senior software engineers is $145,110. For those in the at the lower end of experience, there has been a 3% increase year-over-year in the average salary; ascending up the ranks to software architects, the average salary has increased up to 5%, ranging from $156,000 to $187,500 across the United States.
These numbers can vary from region to region, with cities like Seattle and San Franciso having companies that are paying software engineers at a 28% higher rate than the national average.
How much did Software Engineer Salaries change in 2023?
Software salaries increased on average by 0.1% year-over-year, which is well below the IT industry average in 2024. Many see this as a course correction to the massive hiring spree companies made in 2021 and 2023, as urgent demand drove salaries sky-high for experienced talent. As we settle into a more regular increase year-over-year for software developer salaries, the increase in compensation was flat, but not in in higher demand areas.
Specific job areas in software did see moderate growth, like Full Stack Software Developers at 1.54% and sectors of Back End of software development seeing a small increase across the board of 1.07%. A few specific job titles continued skyrocketing, including Back End Developers looking at a 7.2% year-over-year growth. Not for the first time, this is one of the highest paying IT jobs, with other areas of back end software engineering seeing lifts:
.Net Developer Salaries

are

increasing 13% for the lower-end of the senior software experience level, as those with less experience were in higher demand amid a low supply.
Golang Developers in 2024 will see the biggest increase, with 16.9% growth in salary - and an emphasis on the more junior talent with an up to 28% increase.
Node.js Software Engineer salaries also have a solid trend upwards at 6.32%.

Additionally, C++ Developers continue to see an increase going into the next year, at 10.74% in 2024 - likely due to digital transformation of legacy systems.
Front End was another strong area heading into 2024, with salaries in this job title category seeing a 6.97% increase for software engineers. See more on front end salaries here.
Software Engineer Trends and Expert Advice
"Those in the software field need to recognize the key skills businesses are looking for in a role and understand what's realistic in the current market. Companies should find unique ways to make themselves competitive but most importantly, make sure salaries offered are keeping up with market demand."

Joe Little
-
Team Manager, Motion Recruitment

VARIANCES
Tech-Specific Salaries
Download our tech-specific IT Salary Guides below.