Network Engineer Salary for 2024
Network Engineer Salary Analysis

With salary data points for roles all across tech and insights not found anywhere else, Motion's Tech Salary Guide is your go-to resource whether you're looking for a role as a Network Engineer or looking to hire to expand your team.
To fully understand the Data Science and overall tech market, download Motion's 2024 Tech Salary Guide today.
Network Engineer Salary and Tech Market Insights for 2024
Tech Talent Continues to Be in High Demand,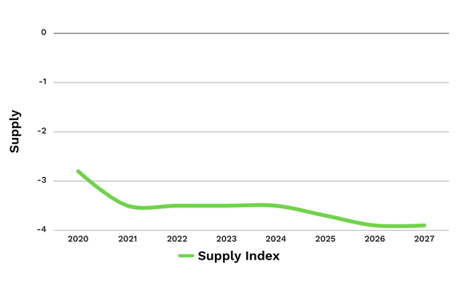 Even with layoffs at the start of the year, businesses in the United States are still constantly looking for top network engineers. It is expected that approximately 11,000 network engineering opportunities will be added each year throughout the next decade. This increasing need has led to a lack of workers with the necessary network engineering skills companies need.
Network Engineer Salaries Begin to Stagnate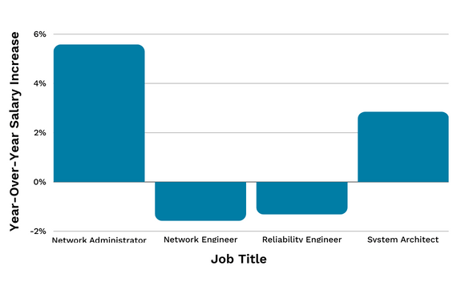 With the continued economic uncertainty, Network Engineering salary growth slowed throughout North America. Network engineering salaries actually decreased by 1.6% year over year, well below the average tech salary growth of 2%. However, the low unemployment rate of Network Engineering workers shows that the industry should return to salary growth in the future.
Network Engineer Market Research
Network Engineer Salary FAQs
What is the average Network Engineer Salary in 2024?
The average Network Engineer salary in 2024 for mid-level workers is $112,228 and for senior-level workers is $132,500. These numbers can vary by city and region, as well as if the position is fully remote or in office. Workers in cities like Pheonix see compensation rates at almost 10% lower than the national average, while those in San Fransico or Seattle are being paid over 20% higher than the US average.
How much did Network Engineer Salaries change in 2023?
Network Engineer salaries decreased on average by 1.6% year-over-year, which was below the IT industry average in 2024, which was at 2% growth. This appears to be only a temporary drop, as hiring managers are still worried about a tech talent shortage in network engineering. However, after the double-digit salary increases in 2021 and 2022, companies were looking to reign in spending amid recession fears and higher interest rates. As those fears subside, look for a return to salary growth in the upcoming year.
Network Engineer Trends and Expert Advice
"With the Network Engineering talent market remaining competitive, companies have to find unique ways to stand out beyond offering an above-average salary. Upskilling opportunities, great company culture and work/life balance, along with enticing technical projects will allow hiring managers to attract top Network talent."

Kayla Plasha
-
Practice Manager, Motion Recruitment

VARIANCES
Tech-Specific Salaries
Download our tech-specific IT Salary Guides below.