One of the Top IT Staffing Companies Philadelphia Trusts Most
Motion Recruitment is a premier IT staffing service in Philadelphia, helping experienced tech talent find full-time and contract roles, in addition to partnering with employers to fill positions with people that align with their culture and technical needs.


Explore Market Insights & Salary Data for over 120 Job Titles across 16 different cities in North America. Download today!
Current IT Staffing & Recruiting Trends In Philadelphia
Total Open Developer Jobs
Open Jobs per Software Developer
An IT Staffing Service in Philadelphia for Companies and Candidates
The IT community is flocking to the city of Brotherly Love, with over 100k tech workers calling Philadelphia home. With recruiters each having their own particular specialty inside the tech world, Motion Recruitment is quickly becoming Philadelphia's go-to IT staffing experts. Motion's team of recruiters can help you find the job or candidate that is right for you.


For over 30 years, Motion has been a part of the IT staffing world, matching mid to senior level tech candidates with some of the top companies in North America. Beyond full-time positions, Motion excels in the contracting world as well, with a competitive benefits package and portfolio of name-brand companies making contracting an exciting opportunity for our extensive list of quality tech candidates.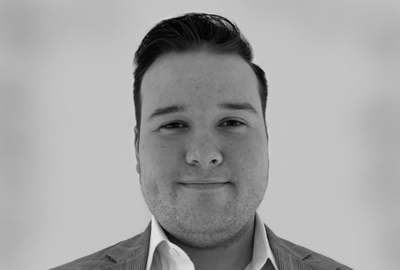 The Philly tech market offers an incredible amount of diverse options when it comes to IT Staffing and Recruiting opportunities. With a strong and solid foundation of enterprise tech employers in banking, insurance, and healthcare, Philly also offers a pioneering startup community currently investing in emergent trends such as IoT, analytics, data visualization, and consumer experience.
Chris Walek
10 years at Motion
Executive Director - Philadelphia
Motion Recruitment was my first experience working with recruiters. This was a group of fantastic individuals who listen to what you are looking for and provide you with potential opportunities that make sense, not just random listings that might fit. Should I ever need recruiting services again, I will be going straight back to Motion Recruitment.
Working with Motion Recruitment was a great experience! The team certainly knows a lot about the IT industry and has a really effective recruiting process as a whole. Great company to be around with awesome service.